This month we continue our year-long series of in-depth interviews with Marden-Kane employees. Next up is the man behind the scenes, CFO Alan Richter. Like Fae Savignano, Alan has been at MK for quite a few years — he will celebrate his 31st anniversary with Marden-Kane this year.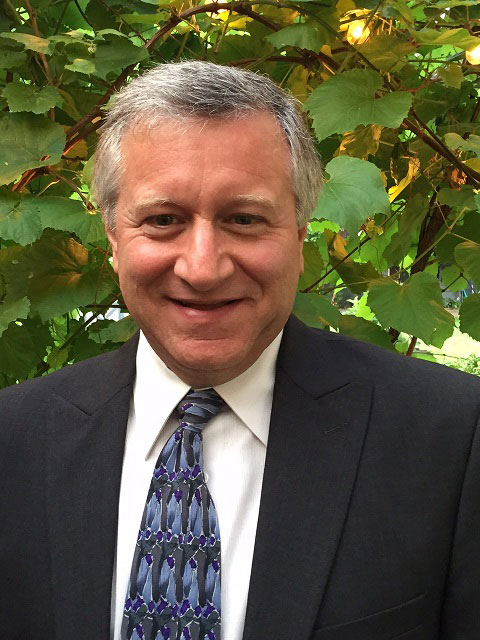 What is Your Role at Marden-Kane?
"As the CFO/GM of Marden-Kane Digital Promotions (New York and Chicago) my primary role for the past 31 years has been to provide and develop financial well-being for our Company. And you can also add CCBW (Chief Cook and Bottle Washer) to my title, since there's not much that I haven't done!"
What Were Your Biggest Accomplishments at Marden-Kane?
"Like every business, there are good years and bad years and I am proud that I was able to help provide rewards to everyone in the good years and help sustain the rough years with little pain.
Winning an award from a Vendor for single handedly negotiating terms far in excess of the actual credit required."
What are your favorite memories from Marden-Kane?
"Knowing and working for Dick Kane, which only 2 other current MKD employees have had the pleasure to experience.
Being personally responsible for pre-selecting the yearly $10,000,000 winner for American Family Publishers knowing that was one of the largest prizes available in any sweepstakes. During my tenure, I have awarded hundreds of millions in Checks and Rebates.
Our 40th Anniversary Cruise which I coordinated and planned every facet of; from soup to nuts. P.S. Fun was had by all and I have the pictures to prove it."
Tell Us Some Things Most People Don't Know About You.
"Would you believe that in my younger days I performed on the amateur stage? Yes, you heard me correctly I was a song and dance man. My credits included "Fiddler on the Roof"' "Anything Goes"; "West Side Story"; and last but not least, as the rock-and-roll icon Conrad Birdie in "Bye, Bye Birdie".
I am a super fan of reality TV; especially Survivor, The Amazing Race and The Bachelor.
I love a good comedy (movie and/or TV show).My favorite comedic actor will always be Robin Williams; who by the way, many people say I resemble."
What Are Your 3 Favorite Things?
"My favorite things are pretty simple:
Family
Friends
Cars"
What is Your Proudest Moment?
"Becoming a father and now a grandfather!"
What was the Last Book You Read?
"I haven't read a good book in a while but my favorite authors are John Grisham and Dan Brown.
Although I read the newspaper every day; I haven't read a "good" one of those in a while either."
Want to ask Alan a question? Contact us or connect with him on LinkedIn.
To see more Employee Spotlights in the Marden-Kane newsletter add your name to our newsletter list.